Abisolo, Brazilian Association of Plant Nutrition Technology Industries was founded in March 2003 with the purpose of representing and advocating the interests of industries that manufacture important inputs, which contribute to increase the Brazilian agricultural sustainability and productivity.
Since its foundation, it incisively participates in Ministries and Secretariats, Environmental Supervision and Control Bodies, Agronomic Research Bodies, State and Federal Revenues, in addition to various entities from the different segments of the organized civil society.
One of ABISOLO's acting lines is to collaborate in the development of a compatible legislation associated with the state of development of Brazil, thus ensuring a sustainable agriculture.
Representing the corporate sector in which it operates, advocating its interests, promoting its integration with government bodies and entities representing industry and society, acting in the dissemination of knowledge, new technologies and regulatory milestones and effectively contributing to sustainability in agriculture.
Establishing itself as a reference entity and of important performance in the segments it gathers, intermediating relationships, materializing solutions and disseminating technology in harmony with sustainability.
Ethics;
Transparency;
Social and Environmental Responsibility;
Commitment;
Competence.
Objectives
Representing the associated companies in the municipal, state and federal spheres.

Promoting integration between producer enterprises, users, research and government.

Regulating and qualifying the agricultural input market.

Developing interlaboratory programs and proficiency essays.

Benefiting associates with technical services and consultancy.

Participating and contributing in technical events and meetings promoted by sectorial chambers.

Professionalizing and strengthening the sector.

Holding public inquiries to legislation.

Promoting and supporting actions generating technological and scientific knowledge on plant nutrition.
Organization chart
DELIBERATIVE COUNCIL
Clorialdo Roberto Levrero
Presidente do Conselho Deliberativo
Gustavo Branco
Vice Presidente do Conselho Deliberativo
Guilherme Xavier
Conselheiro
Fernando Carvalho Oliveira
Conselheiro
Francisco Guilherme Romanini
Conselheiro
Leonardo Régis Pereira
Conselheiro
Marcelo Luiz Marino Santos
Conselheiro
Anderson Nora Ribeiro
Conselheiro
Thiago Briner Neto
Suplente do Conselho Deliberativo
Sergio Mariuzzo
Conselheiro
CONSULTATIVE FISCAL COUNCIL
Antonio Ricardo de Figueiredo
Presidente do Conselho Deliberativo
Fabio Hamasaki
Conselheiro
Alessandro O. de S. Mesquita
Conselheiro
Pedro Caldari Junior
Suplente Conselho Consultivo e Fiscal
TECHNICAL CONSULTANTS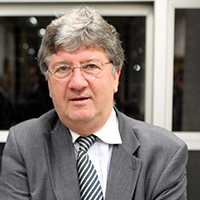 Eng. Agrônomo Luiz Antônio Pinazza
Diretor Técnico da ABAG e Presidente da CTIA/MAPA
M.Sc Eng° Químico José Carlos Olivieri
Consultor Programa Interlaboratorial
Eng. Agrônomo Prof° Antonio Arnaldo Rodella
Consultor Programa Interlaboratorial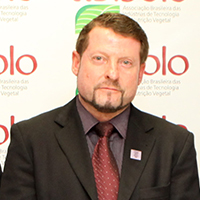 Paulo Cesar Alarcon
Consultor Jurídico
Engº Agroª Kátia Goldschmidt Beltrame
Consultora Técnica
Engº Moacir Beltrame
Consultor Técnico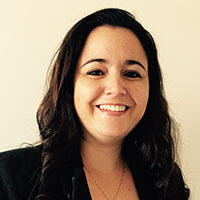 Fernanda Latanze
Consultora Técnico
Irani Gomide Filho
Especialista em Assuntos Regulatórios – MAPA
EXECUTIVE TEAM
Alexandre D'Angelo
Gerente Executivo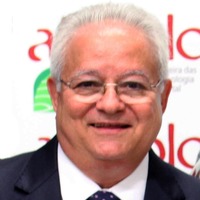 José Alberto Nunes da Silva
Secretário Executivo
Maria Cristina Duvaizem Moura
Assistente Administrativo Financeiro
Kleber Nichi
Analista de Marketing